December 2nd, 2012
BiliranIsland.com Staff
BiliranIsland.com
First Posted 06:59:00 12/02/2012
Last Updated 11:21:00 12/05/2012
Typhoon "PABLO" has slowed down and weakened slightly and is now over Northern Palawan.
Latest Update PAGASA
Hourly update on PABLO
At 10:00 a.m today, 05 December 2012, the eye Typhoon "PABLO" was located at 120 km Northeast of Puerto Princesa City (10.7°N, 119.4°E).
Severe Weather Bulletin Number TWELVE
Tropical Cyclone Warning: Typhoon "PABLO" (BOPHA)
Issued at 11:00 a.m., Wednesday, 05 December 2012
Signal No.3
(101-185 kph winds)
Northern Palawan
Calamian Grp. of Islands
Signal No. 2
(61-100 kph winds)
Rest of Palawan
Signal No. 1
(30-60 kph winds)
Orriental Mindoro
Occidental Mindoro
Lubang Is.
Antique
Super Typhoon BOPHA (PABLO/26W) CAT 2 LANDFALL
9AM Dec 05: 10.3N 119.4E 160 kph WNW @ 22 kph Northern Palawan
Typhoon Bopha [Pablo] (26w) Cat 2
Dec. 5, 6 am PhT Tuesday
Current eye location: 10.0 N Lat 120.0 E Lon
Max Sustained Winds: 160 kph | Gusts: 195 kph
Min Central Pressure: 959 millibars (hPa)
Present movement: WNW 28 kph
Towards Northern Palawan
Max Sea wave height: 29 feet
Latest images and tracks

PAG ASA
Latest MTSAT ENHANCED-IR Satellite Image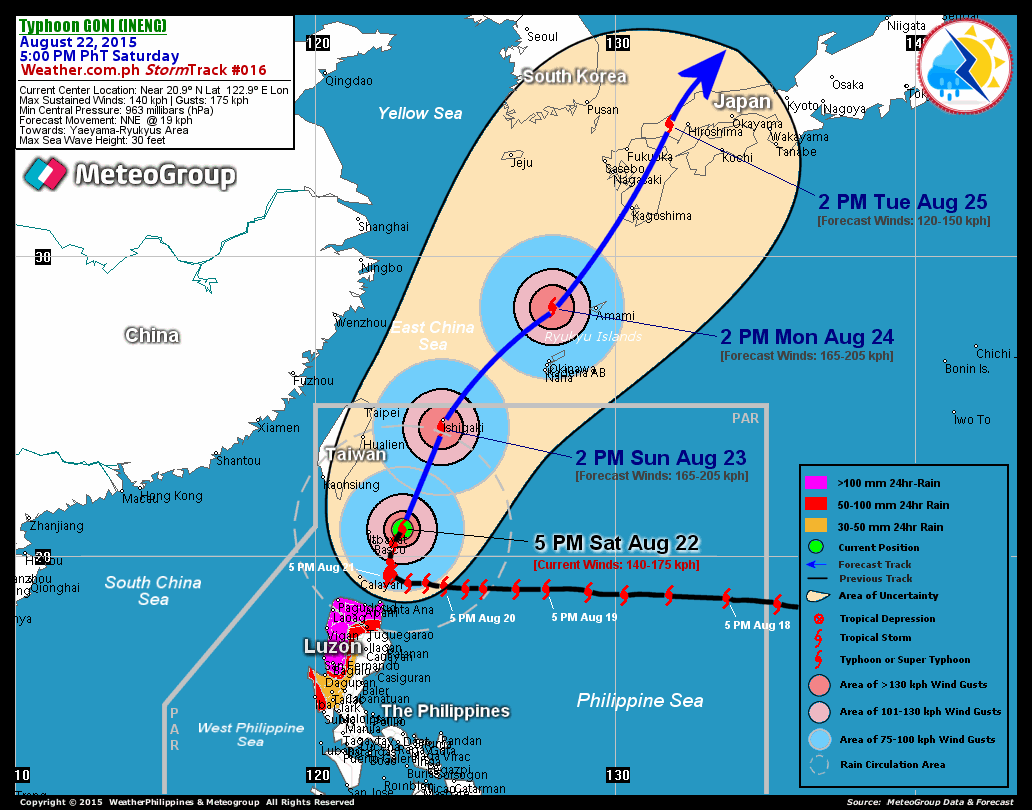 Typhoon2000 Storm Track: 6 AM, 05 December 2012

PAGASA Track as of 2 a.m., 04 December 2012

Japan Meteorological Agency

USAF
Sources: typhoon2000, DOST PAGASA, Japan Meteorological Agency, JTWC (US), USAF
Related Search Keywords:
typhoon pablo
dost pagasa
typhoon pablo update
pagasa latest update of storm pablo
Pablo typhoon
typoon pablo
tropical storm bhopa track december 2 2012
track of typhoon bhopa
NAVAL BILIRAN super typhoon
typhoon yolanda naval biliran
Tags: BHOPA, BOPHA, Cat 4, Cat 5, damages, DOST PAGASA, latest track, LGU, live, MayBagyo, NDRRMC, Pablo, PAGASA, PDRRMC, rain, signal, storm, storm track, Supertyphoon Bopha, Typhoon BOPHA, Typhoon PABLO, warnings, weather update, wind
Under Current Events 3,152 views
No Avatar?
Visit Gravatar
to register your email address and upload your avatar! Complete Instructions here:
How to Upload an Avatar on this Site
.